OUR PROGRAMS
PORTAGE YOUTH SOCCER ASSOCIATION
PYSA offers 2 programs: In-house U6-U8 and Recreational U10-U14 Soccer based on the child's birth year. Use this chart to determine your child's age grouping. Age groupings stay the same for a soccer year (fall of one year through spring of the next–like a school year).
RECREATIONAL
Recreational:  U9-U14:  Both coed and girls teams.  Games are scheduled and managed by Madison Area Youth Soccer Association (maysa.org).  There are typically 8 games, 4-home and 4-away.  Teams usually practice 2 to 3 times per week, as determined by the coaches and play games on weekends.
Registration open 10/11/2019 – 1/30/2020
Early bird discount from 10/11/2019 – 11/1/19
U9/U10 $85
U11/U!2 $110
U11-U14 $125
U6-U8 SOCCER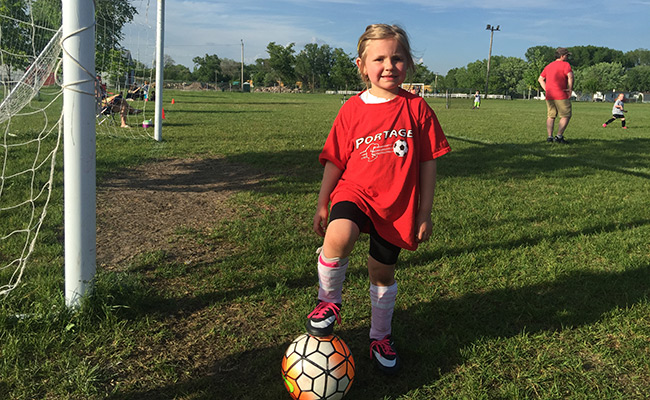 U6-U8:  Coed teams.  All practices/games are Portage vs. Portage teams and played at the Portage Fairgrounds.  Teams meet on Tuesday and Thursday evenings from 5:30 to 6:30 pm for 6 weeks to learn soccer skills and scrimmage other Portage teams.
U6/U8 – Registration open from 10/11/19 to 4/12/20
Price for U6-U8 is $35
More information about our programs and registration policies can be found on our Registration Policy